ORIMA AC01 Car Air Compressor
■ Patented shockproof design, in order to do a better performance.

■ With a strong output capability, high speed, low noise, it won't vibrate when in use.

■ Suitable for any type of vehicles, RV cars, sedans, motorcycles, inflatable rubber boats and others.

 

 

 

 

 

 

 

 

 



Easily pump car tires within only 2 minutes ease- OF- usable and portable, all in one package. Designed as it is to handle customers' problems and demands, such as small car tires, bicycle tires and inflatable children's toys, AC01 is suitable for general homes' needs. Your 12-volt cigarette lighter hole can inflate 25-35 pounds (±11-16 kg) car tires in just 90 seconds.

Safety Operation
AC01's built-in features ensure hassle free operations. Place the valve into the lock, in order to avoid delayed performance. While the pressure is being monitored, if it shows you "150 PSI", then it means that the task is completed. In addition, 10-foot power cord and 3-foot air hose provides a wide range of contacts, to extend the possibility of the application.

Carrying Case Included !
Less than 8 inches tall and just over 4 inches long, this compressor requires a minimal storage space at home. For road travel, with a capacity of a carrying case and all the accessories included with no extra fee.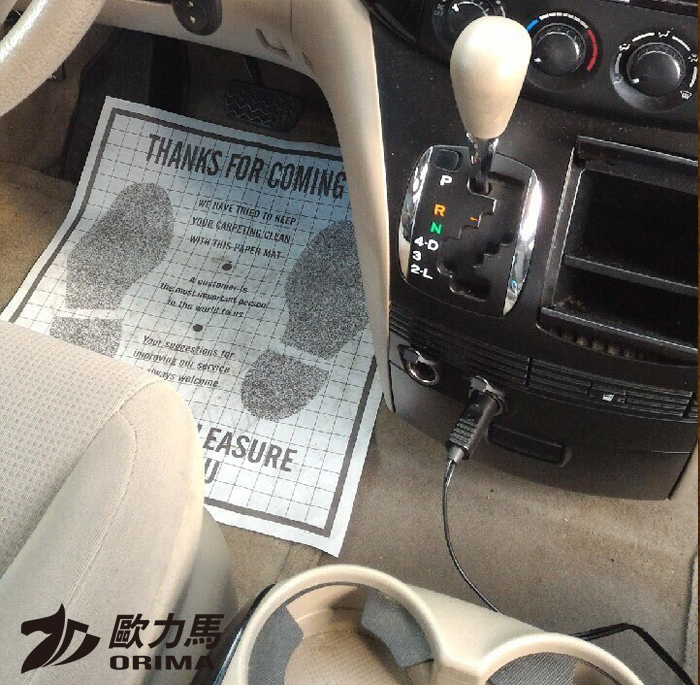 ORIMA Car Air Compressor【test video】
ORIMA reserves the right to product specifications, appearance and design changes without prior notice. All products publicity photos are for reference only, product to prevail in kind.