ORIMA Car glass repair liquid
■ After the repair almost invisible scars。

■ Tools contains: 1.5 g bottle resin repair, equipment repair, healing film sleeves knife with instructions.

■ Simple operation easily and quickly repair all kinds of windshield bumps, bovine type, star-shaped, composite, bovine + stellate-shaped crack (damage range does not exceed 2.54cm, crack damage does not exceed 30cm).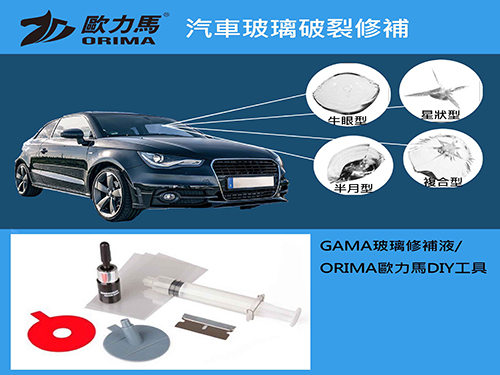 ORIMA Car glass repair liquid【Training Videos】
ORIMA reserves the right to product specifications, appearance and design changes without prior notice. All products publicity photos are for reference only, product to prevail in kind.